Leduc 1A Midgets and Smoky Lake Midgets come together for a worthy cause.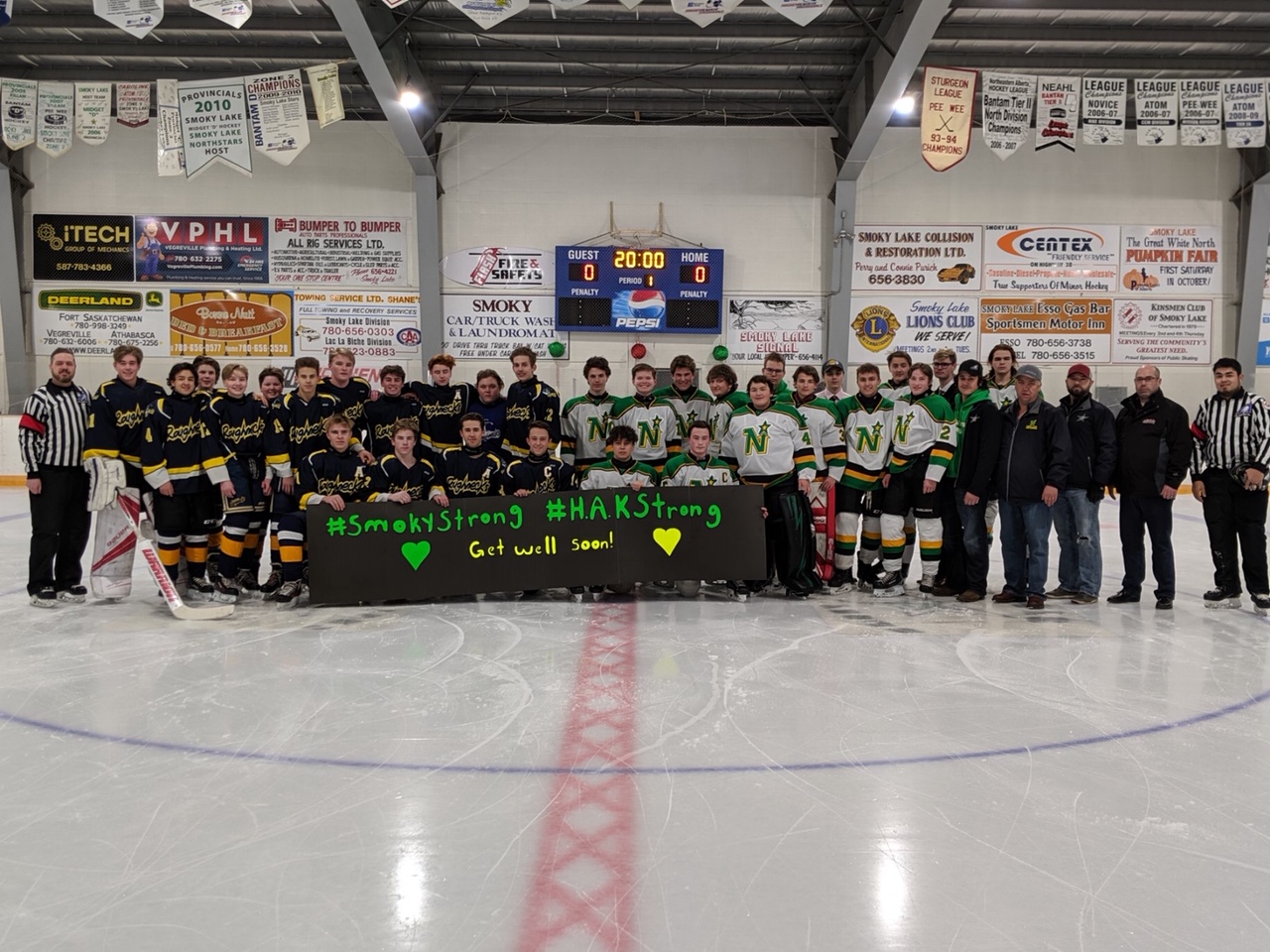 As most people are aware, it has been a rough, emotional week for the community of Smoky Lake with the horrific bus crash that left 5 children critically injured and 10 more with extensive injuries as well. The whole community has rallied together and has given amazing support to all these families, school and sports teams as well.
The Smoky Lake Midget North Stars hosted Leduc Midget 1A on Friday night. Leduc was very concerned and wanted to show their support. We were very proud of their support and proud of everyone involved in this game that gave their support. Donations were accepted and Stars cookies were sold and $1175 was raised to donate to these families. It is amazing to see people come together in such a difficult time.
We are proud to report that everyone is now stable and will slowly heal from their injuries. Thank you again to everyone!
The attached picture was taken at the game.